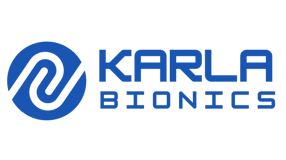 Change the Stigma
In an effort to change the stigma surrounding people with disabilities, the Sidekick Project and Karla Bionics have collaborated on a campaign titled "Space & Beyond" to highlight the potential of individuals with disabilities.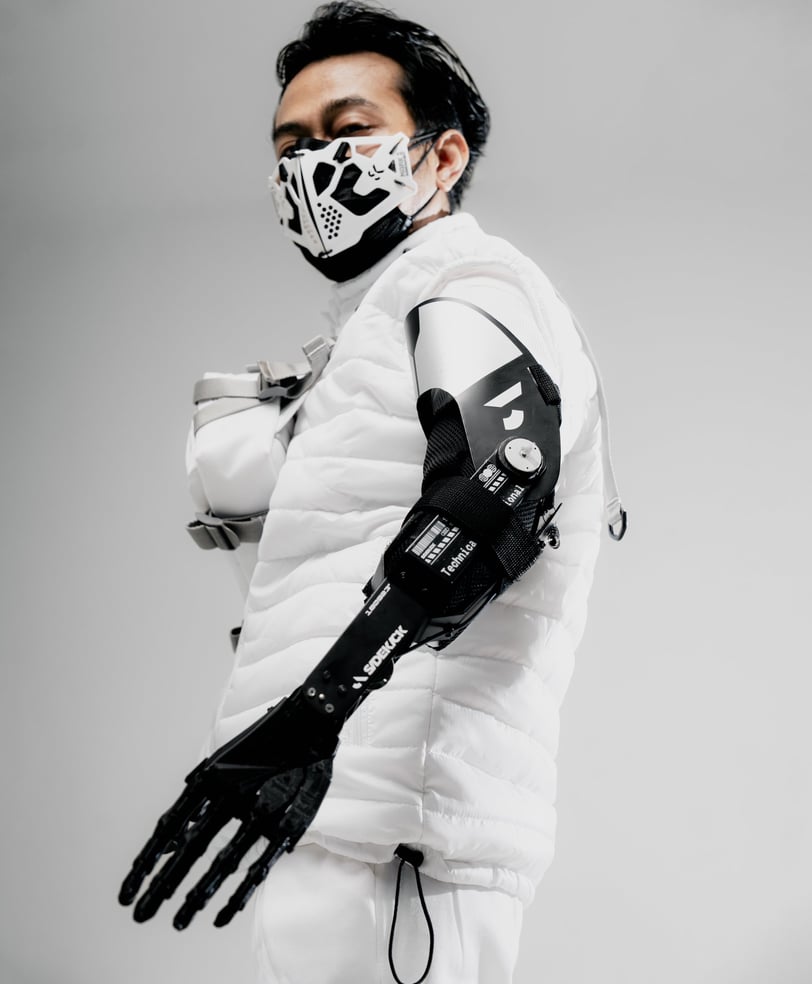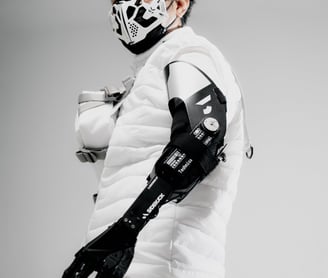 Bandung, September 26, 2023 – Sidekick Project, a local brand based in Bandung that focuses on men's bags inspired by streetwear-techwear culture, today announced its collaboration with Karla Bionics, a startup incubated at the Bandung Institute of Technology (ITB) that focuses on improving the quality of life for people with disabilities through accessible assistive devices. Sidekick Project introduces a new bag product featuring individuals with disabilities as models. This collaboration will bring about significant change in understanding and appreciating the potential of people with disabilities.
In a revolutionary effort to change society's perception of people with disabilities, Sidekick Project and Karla Bionics have launched a campaign titled "Space & Beyond." This campaign showcases a new white product that is not only stunning in design but also carries a powerful message, highlighting the incredible potential and abilities of individuals with disabilities.
The product is introduced to the public with the presence of inspirational models who are individuals with disabilities and have already realized their true potential. The goal of this campaign is to emphasize that disability is not a limitation but rather a unique aspect that can enrich diversity and inclusivity in the world of fashion and technology.
Arief Indra Muharam, CEO of Karla Bionics, said, "It is important to create a space for individuals with disabilities to participate in non-disabled activities. Stigma associated with disabilities often arises due to a lack of interaction and understanding between individuals with disabilities and those without disabilities. Through this collaboration, we aim to change society's perception of disabilities and help our friends with disabilities feel proud of their uniqueness."
During the photo session, Kang Yayat, an individual with a disability who has lost his hand and uses assistive devices from Karla Bionics, was able to present himself stylishly and in line with the "Space & Beyond" theme, wearing all-white attire and the Sidekick Project bag products.
"In 'Space & Beyond,' we want to show that the sky is not the limit for anyone, including individuals with disabilities. We believe that every individual has the potential to shine, and with our new products, we want to convey the uniqueness of these products and the strength of the community of people with disabilities," said Haris, a member of the Sidekick Project team.
These white products are designed with uniqueness and high quality. Being limited edition, these five white products are exclusive, blending technology from Karla Bionics with the modern aesthetics of Sidekick Project. The "Space & Beyond" campaign will be complemented by various promotional and interactive activities designed to educate the public about the importance of inclusivity and acceptance.
Yayat Supriatna, Community Officer at Karla Bionics, added, "This collaboration is not just a gimmick but a commitment to create a more inclusive society. As a person with a disability, I am delighted to interact with my new friends from Sidekick Project, who are open to differences."
Yayat also emphasized that Sidekick Project's products not only focus on looking cool and boosting confidence but also consider the functionality of the products for users. "For disabled individuals like me, one of Sidekick Project's clutch articles, 'CAFO,' allows me to operate a mobile phone without needing both hands, greatly assisting me in being more independent while going about my activities outside the home," said Yayat.
About Sidekick Project
Sidekick Project is a brand based in Bandung that specializes in men's bags as its main product. Established since 2018, it is inspired by the techwear culture embedded in its products. Sidekick Project also has a brand campaign called "Awaken The Goodness Within," advocating the spirit for everyone to explore their potential within and then bring it out as something positive. With products that are fit for the market and a campaign that relates to people's lives, Sidekick Project aims to be a part of most people's lives from various perspectives, not just in terms of fashion.
About Karla Bionics
Karla Bionics is a startup incubated at the Bandung Institute of Technology (ITB), Indonesia. It specializes in developing appropriate technology for individuals with different conditions, using an interdisciplinary approach to support sustainable businesses through the "Empower Difabel to be Proudactive" campaign. Karla Bionics has two patent-pending technologies: the Adaptable Socket System (ASS) and the Versatile Gripping Technology (VGT). It was the 3rd winner in the CYBATHLON Challenges 2022 international disability technology competition, received the Gold Award at the Healthcare Innovation Award 2022, was the 1st Winner of the Swiss Innovation Challenge, and received the Social Innovation INTA Foundation award at the Lee Kuan Yew Global Business Pitching Competition (LKYGBPC) 11th edition 2023.